Testimonials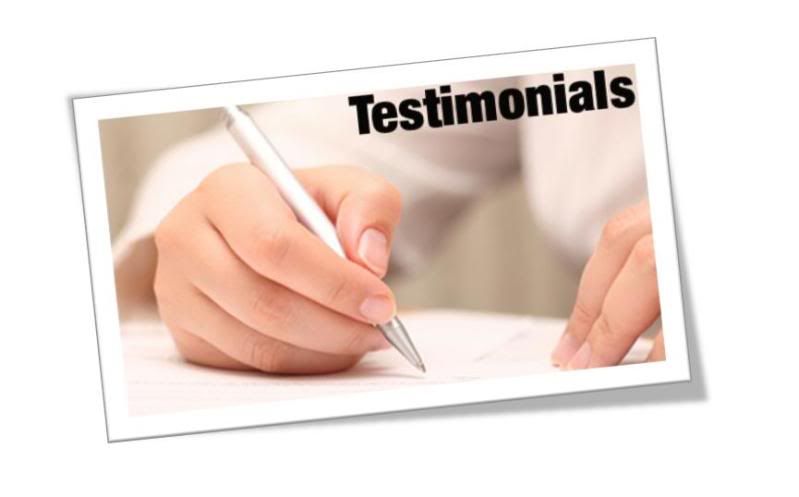 Chris & Jill Barry: "Cheri Elliott is simply the best in the business we've worked with. Her professionalism, honesty, and technology platform made it an incredibly simple transaction. Anyone looking for an agent on either the buy or sell side needs to look no further. Cheri is it! Thank you Cheri for getting top dollar for our house and for selling it in just a few days. An impressive accomplishment indeed given these tumultuous market conditions."
Tom & Nancy Eitzel: "Cheri Elliott worked exceptionally hard for us. Her expertise was an advantage to us in purchasing this home. She has amazing follow through and we would without a doubt recommend her to anyone in need of the best!"
Ramiro & Ana Villalvazo: "Cheri, we want to thank you for an excellent job well done. We know that thanks to you we were able to sell our home very fast and for more than expected. It is going to be very difficult for other Realtors to live up to your level of professionalism and standards. We have sold 7 houses and we can say by far you have been our best Realtor ever!!"
Art & Nina Guerrero: Our house buying experience with Cheri's realtor service was awesome. She understood our housing needs and she always available for us. She kept us informed through out the whole home buying process. We would highly recommend her services."
Dustin Martinoni: "Simply put, Cheri Elliott saved me from Foreclosure. Her Short Sale knowledge and expertise was so impressive. She took control of a situation that seemed impossible. A true professional with incredible confidence."
Scott & Martha Holiman: "Cheri is one of the most professional people that we have worked with, and with my formal career we have met many. Cheri always kept on top of things and kept us well informed. She went way beyond the call of duty in every aspect of the sale. I would highly recommend Cheri Elliott to anyone that had a house to sell."
Chris & Donna Gaco: Thank you, Cheri, for the personal attention you gave us during the whole home selling process. When we first met you we had a good feeling about you. We could tell you were a positive, energetic professional and with all your achievements, we knew you were the one for us!
Michael & Tara Gallagher: "Simply said, Cheri Elliott went above and beyond to assist us with the sale of our home. I could not have possibly imagined a better experience. We are forever grateful for Cheri's hard work, diligence, kindness, and knowledge."
Ron and Kathy Getz: Cheri - our gold medal Realtor! We cannot begin to express how grateful we are to you for all your hard work. We really appreciate it!
Dean & Victoria Kinney: "Cheri Elliott's knowledge, professionalism, attention to detail and client communication were excellence at its finest. Cheri made the sale and purchase of our homes seem effortless. Cheri is not only the only broker we will ever use, she is now a life long friend. Simply put, she is the very best at what she does."
Dean & Tina Freedman: "Cheri Elliott was top-notch throughout the entire process."
Alex & Virginia Low: "Cheri Elliott was amazing. The best real estate agent we have ever worked with in selling/buying our 3 homes. We would, and have, highly recommended her to anyone needing a Realtor."
Cynara & Greg Pellogreno: "Thank you for going above and beyond your duty to sell our home. We appreciate what you did and would recommend you as a cut above the best!"
Dara & Randy Austin: "Cheri is outstanding. She helped stage and sell our home in Serrano. She kept us on track and always proactively communicated with us. Our house sold in 12 days, a miracle in this market. Cheri is a team player, and a leader. Her expertise was essential. Thanks so much, Cheri!"
Dennis & Sylvia Morris: "Cheri is the absolute BEST!"
David & Teresa Delle Donne: "We have bought and sold many homes. Cheri Elliott made the process the easiest we've ever had. She is GREAT! We were so pleased with the service she gave us. We would use her again in a heartbeat."
Miriam Beloglovsky: "Cheri made us feel like we were her only clients and no one else mattered. We appreciated her constant updates and strong marketing strategies. Her professional ideas and strong communication skills helped us make the best choices for our individual needs. Most important, her incredible sense of humor and willingness to go above and beyond the call of duty made our transaction so much easier."
Pam & Ben Kling: "We want to thank Cheri for everything!! She is the BEST Realtor we have ever had!! Always kept us informed. Went way beyond the call of duty! We loved her honesty."
Jeff & Shelly Bowa: "The best experience of any Real Estate transaction we have ever had."
Judy Gifford: "I have done business with other Realtors in the past, but this was my first experience buying a home on my own. Having Cheri Elliott as my agent was wonderful. She definitely took the stress out of stressful. A client would be fortunate, indeed, to have Cheri as their agent."
Scott Krause: "Thanks so much for your hard work in selling my house, Cheri. Without you, the house would never had sold so fast, for as much, or with so little repair work. You're the BEST!"
Karen Parsons: "Cheri was A PLUS all the way. I was living out of state but she continually kept up on her search for the perfect place for me. I got nothing but the best service possible. I would gladly recommend Cheri to any friend looking for great real estate service."
Kristen & Stephen Brengle: "Thanks for being such a cool Real Estate agent!"
Dave & Alyson Fox: "Cheri Elliott is terrific! We will absolutely use her again. She is fabulous!"
Roger & Debra Snell: "Cheri Elliott is the best! She made buying our first home a real treat. Your Brokerage is very lucky to have her on their team. We would not hesitate to call Cheri when it's time to sell. Working with her was such a good experience, that we automatically give her name to anyone looking to buy or sell."
Nancy Dufresne: "Cheri is GREAT! She was always on top of things. She was helpful in guidance regarding current market, resolving issues, and knows what she is doing!"
Dave & Robin Taylor: "Cheri Elliott does her homework. She didn't waste our time showing us houses that wouldn't work for us, so it was relatively easy to find a house that we really liked. Thanks to her negotiating skills, we got it for a great price. Escrow was a breeze; she made it painless and simple. Cheri is different; she really does care about her clients!"
Jack & Joann Souza: "Cheri is very honest and always kept the decisions our choice."
Russ & Heidi Croel: "Thank you so much for working with us on selling our home and the purchase of our current home. Given all the ups and downs, your integrity and our trust in that you'd take care of things remained high...always with a smile! During such a crazy and stressful time, it was a relief to know we were taken care of. Again, thank you."
Dave & Teresa Delle Donne: "Cheri, as usual, did a fantastic job. We used her as our agent for that very reason. She is very professional, knows the market, and keeps everyone on track. The highest compliment we can give her is to keep using her as our agent."
---
SEARCH

FOR SELLERS

FOR BUYERS

RESOURCES

COMMUNITY

SHORT SALES

CHERI ELLIOTT

FOR RENT