Schools in El Dorado Hills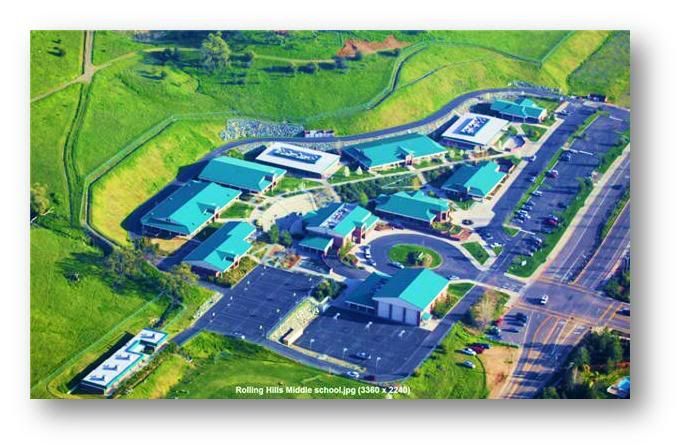 El Dorado Hills Public Schools
El Dorado Hills is one of the most hotly sought after areas for families to live just for its education alone. Families flock to live in El Dorado Hills to get top notch education from its Elementary Schools, its Middle Schools, and its High Schools. No other area in Northern California offers such pride and top ranking schools across the board. This page offers all the information you need to know about El Doardo Hills public school system including all the school websites, school district boundary maps, and the all important High School boundary map to know whether your child would go to Oak Ridge High School or Ponderosa High School.
El Dorado Hills is comprised of three main school districts: Buckeye, Rescue, and El Dorado Union. Buckeye Union School District and Rescue Union School District include all the different public elementary schools and middles schools in El Dorado Hills, both districts being top notch. El Dorado Union High School District covers the High School system for Oak Ridge High School and Ponderosa High School.
Buckeye Union School District includes living within the boundaries of popular neighborhoods like Serrano, Stonegate and Ridgeview. Rescue Union School District includes living in popular neighborhoods like Fairchild Village, Waterford, The Promontory, and some select areas of Serrano. When it comes to the El Dorado Union High School District, and which High School an El Dorado Hills resident will attend, is usually the biggest concern when purchasing a home in El Dorado Hills. The most common question is "Is this home within the Oak Ridge High School Boundaries?" Although both Oak Ridge and Ponderosa schools are top notch, Oak Ridge High School tends to be the first choice due to convenience and reputation. Ponderosa is located in Shingle Springs, which is a much more difficult commute for an El Dorado Hills resident than Oak Ridge High School. Oak Ridge High School is conveniently located in the heart of El Dorado Hills.
School Boundary MAPS
The El Dorado Hills public school system has many school boundaries; therefore, the most common question for a family is "where will my child go to school?" The location of your home gives you the answer and the El Dorado Hills school districts of Buckeye, Rescue and El Dorado Union are very strict with keeping the school boundaries firm. Below are are school boundary maps that may help you weave your way thru the confusion of where your children will go to school depending upon where you live in El Dorado Hills. From Elementary school districts lines, to middle school district lines, to the all important Oak Ridge High School boundaries. Always remember that the school boundaries are subject to change. Use these maps as a guide only. For example, a revision to the Oak Ridge High School boundaries map is now in the works because 94/6 legislation has passed and now all Serrano residents' kids can transfer to Oak Ridge High School. Always confirm directly with the school regarding a home's address and if it is located within the school's boundary of choice.
School District and School Information

EL DORADO UNION HIGH SCHOOL DISTRICT

El Dorado Hills School Athletics
Oak Ridge High School is historically known for its prestigious athletic program. Trojan Football won the D-II California State Championship in both 2003 and 2004, led by two outstanding athletes: Austin Collie and Seyi Ajirotutu. Collie currently plays and starts for the Indianapolis Colts, and Ajirotutu plays for the San Diego Chargers. After several tough seasons, the Trojans won back-to-back league championships in the Sierra Valley Conference both in 2008 and an undefeated run in 2009, led by quarterback Connor Benander.
Oak Ridge Wrestling Team has had much success to receive two SJS DII Section Championships in 2008 and 2009. That claim may be disputable as the Sac Joaquin Section website displays Ponderosa High School as Section Champions in 2009. Leading the way was Oak Ridge Wrestling's most accomplished wrestler Kyle West. West is a 2X High School All American. West Placed 3rd in the Nation as a Junior and 5th in the Nation as a Freshman. West was Greco State Champion in 2006. West also placed in California State 2nd as a Junior and 4th as a Sophomore and ended his Senior year with injury. Then went on to Wrestle in D1 College UC Davis, which ended its wrestling program in 2010. West now wrestles for Utah Valley College.
Oak Ridge Basketball has had the most recent success as the Lady Trojans shocked the nation by running the table in 2010 with numerous upsets, until finally defeating 3-time defending CIF champion, Long Beach Poly in the D-I California State Championship, led by Stanford-bound Sara James. The boys won the D-II California State Championship in 2005 by upsetting Southern California powerhouse, Mater Dei, 60-44, led by current Orlando Magic player, Ryan Anderson.
Oak Ridge has a successful Track & Field program producing, among others, Alexandra Kosinski, a standout middle distance runner who set a National High School 1600m record in 2007.
sources: CSD, Wikipedia and Cheri Elliott
---
SEARCH

FOR SELLERS

FOR BUYERS

RESOURCES

COMMUNITY

SHORT SALES

CHERI ELLIOTT

FOR RENT