Home Sellers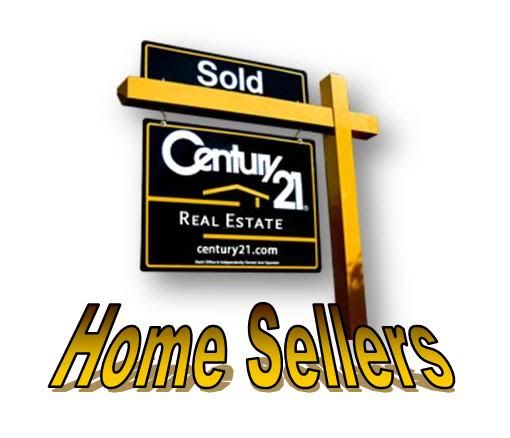 Top Listing Agent Real Estate Services

Selling your home is an exciting time, and additionally can be very challenging in this real estate market. Making the smart move of choosing an experienced Realtor with an aggressive real estate marketing strategy is your first step to ensuring that your investment in your home pays off, or if you are underwater, ensuring your best chance of getting Short Sale approval.
Cheri Elliott is Century 21's Senior Executive Broker Associate in El Dorado Hills with over a decade of award-winning real estate services specializing in El Dorado Hills, Serrano, Folsom, Cameron Park, El Dorado County, and Sacramento County. Cheri prides herself on giving her clients her personal and undivided attention. With her years of experience, time-tested marketing strategy, vast real estate knowledge, unparalleled communication, and meticulous professionalism, Cheri Elliott's goal is her clients' complete satisfaction. Feel free to read a few client testimonials and see first hand Cheri's attention to detail and going above and beyond expectations that her clients have appreciated so much time and time again. Simply put, working with Cheri Elliott will ensure you maximum opportunity in selling your home for the highest possible price with the most convenience to you.
Home Seller Resources

As Your Agent, Cheri Elliott Will:

Complete a Comparative Market Analysis (CMA) that will provide you a comprehensive look at the true market value of your home.

Implement Cheri Elliott's and Century 21's time-tested comprehensive real estate marketing strategy that reaches locally, nationally and globally.

Present your home beautifully on the internet World Wide with vibrant professional-grade photos and a high definition visual tour.

Implement the new generation of marketing such as QR codes, YouTube videos, and an MLS real estate APP.

Provide additional mass marketing services that include print media and direct marketing.

Provide fast and efficient services such as digital e-signature signing.

Provide constant feedback and communication allowing you as a Seller to make fully-informed choices with confidence.

Manage obtaining offers and help you in negotiating the best deal as smoothly as possible.

Always making herself personally available to you via all communication lines including email, text and phone.

If you are upside down on your mortgage, Cheri will professionally handle your short sale and guide you through the process step-by-step.
Century 21 - Exclusive Real Estate Marketing Department

Century 21 is the largest franchised real estate company in the World. No other company offers a more comprehensive real estate marketing program for Sellers providing mega massive real estate marketing exposure locally, nationwide, and Globally. In addition, the Century 21 Select Group in El Dorado Hills is the only local brokerage with its own separate marketing department. This real estate marketing division is an entire team of marketing professionals focused on implementing all the mass-marketing poised for a Seller's property when listed with Cheri Elliott.


Dynamic Real Estate Photos

Cheri Elliott's real estate marketing program includes dazzling professional-grade photos. This allows her real estate listings a clear advantage by standing out from the crowd of housing inventory. Whether its day time vibrant colors, or dusk illuminating mood shots, your home's real estate photography presentation will instantly attract a potential home buyer's eye on the World Wide Web as they browse for their next dream home.

Century 21 - "The Most Powerful Brand in Real Estate to Represent Sellers"

Cheri Elliott - "Winning for you in the World of Real Estate"

COMMON HOME SELLER QUESTIONS

What makes a house sell?

A successful sale requires that you concentrate on six considerations: your listing price, your terms of sale, the condition of your house, its location, its accessibility, and the extent of marketing exposure your house receives. While some of these factors are beyond your control, you can compensate by taking advantage of others (like staging your home) to make your property as attractive to prospective buyers as possible.

When is the best time to list a house for sale?

The "best" time to list your house is when you are ready to sell. The real estate market has its selling benefits all throughout the year. Peak selling seasons vary in different areas of the country, and weather has a lot to do with it. For example, late spring and early fall are the prime listing seasons in many areas because houses tend to "show" better in those months than they do in the heat of summer or the cold of winter. And of course, people like to do their house shopping when the weather is pleasant. However, keep in mind that there are also more houses on the market during the prime seasons, so you'll have more competition. So while there is seasonality in the real estate market, it's not something that should dominate your decision on when to sell. Therefore, again, the best time to sell is when you are ready. Try not to "time" the market. Time your selling around what is best for you.

How long should it take to sell?

The honest answer is "it depends." A professional can say that an average listing time may vary from two weeks to 180 days, according to market conditions in a particular region, town, or even neighborhood, and of course, price, terms, condition, location, accessibility and exposure play an even greater role. Truly, there is no way to know until the home is put on the market, and the showings begin. This is why it is so important as a seller to "prep " as best as you can, and choose the right Realtor that will market your home properly, and provide the professional experience to handle the turbulent escrows of today's real estate World to actually close the escrow. Selling a home is one thing, actually closing the escrow is an entirely different beast these days. Hiring an experienced Realtor will help ensure the hoops and hurdles of an escrow will be handled swiftly and professionally.

What if I can't sell my old house before I have to move?

This situation clearly is not ideal. A home owner should always sell the original home first (or at least get into escrow) before buying the next home to avoid potential double-mortgage scenario. However, sometimes this cannot be avoided. This situation can arise for any number of reasons. For instance, getting the job promotion you've been waiting for may mean having to relocate very quickly. Another example: you finally find your "dream home," and need to get it under contract before it sells to another buyer. Whatever the reason, don't panic. You have some viable alternatives to the worrisome possibility of double mortgage payments. If you don't have to sell in order to buy a new home, consider the advantages and disadvantages of renting your old house. If you're being transferred before you've had a chance to decide on the new house, you may be able to obtain a short-term rental of your own while you're becoming familiar with the new area. Either way, a local real estate professional can usually help, by advising you how much you can expect to pay for rent in your new city, or what you need to charge for your current home to both cover your mortgage payments and take care of other costs you'll entail as a landlord.

How do I price my house?

Always price your property sensibly. It is important to be realistic about your home's value and price it accordingly. To determine the fair market value, a real estate professional can supply information on comparable homes that have sold or gone under contract in your area. The fair market value of a house is the highest price an informed buyer will pay, assuming there is no unusual pressure to complete the purchase. To get an estimate of fair market value on your home, request your own Comparative Market Analysis (CMA) HERE. The analysis will give you a realistic figure based on the most salient features of the local real estate market. It will provide information about recent sales of similar houses, including how much they sold for and how long it took. The Comparative Market Analysis CMA is very helpful in determining the right listing price.

How flexible should I be about the listing price?

Generally, the first three weeks will be the test period of your initial asking price. If you see showings drop off and very few return visits, you may want to consider repositioning your asking price. Most buyers leave room for negotiation when they make an offer . Thus, a certain degree of flexibility is usually called for on the part of both the buyer and seller. While it is ultimately your decision to accept or reject an offer, or present a counter-proposal, a good Realtor can be of great assistance to you during the negotiating process. In fact, negotiation is one of the valuable skills a real estate professional can offer you. As negotiations proceed whether in writing, face-to-face, or by phone your sales professional will inform you of your options in responding to each offer from the buyer, so you can make an educated decision as to how you want to proceed.
Should I try to avoid being at home when the house is shown?

ABSOLUTELY! You should definitely plan to be out of the house during any showings or open house your sales professional has scheduled. People often feel uncomfortable speaking candidly and asking questions in front of current owners. You want them to feel as free as possible to picture your house as their "dream home." Hence, always be gone for showings. Before you leave, get the home in "show form." Turn on all the lights, open all window shades, turn on some low music in the background, activate any waterfalls, spray some air freshner, and take your pets with you. This is the best way to get your home show-ready before leaving. The home will be light and bright, and ready to go!"
---
SEARCH

FOR SELLERS

FOR BUYERS

RESOURCES

COMMUNITY

SHORT SALES

CHERI ELLIOTT

FOR RENT