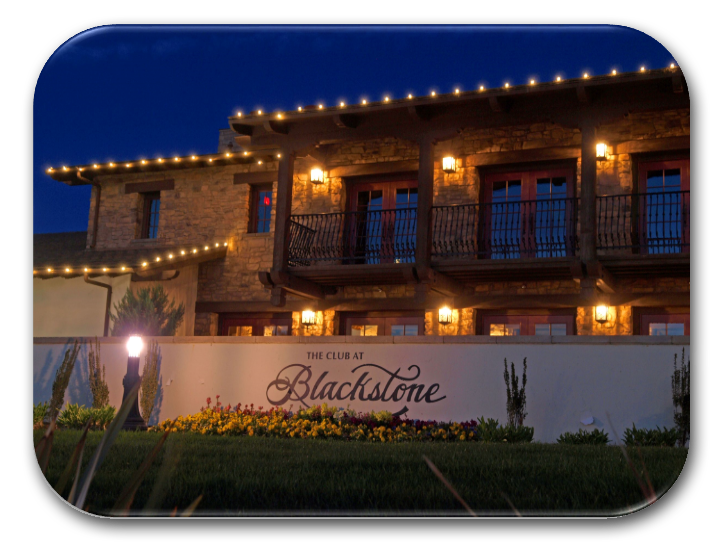 The exclusive Blackstone master planned gated community located in El Dorado Hills featuring a Club House with resort-like amenities is nestled at the base of the foothills located close to shopping, entertainment, Town Center, and just South of Hwy 50. Blackstone construction includes the new "green" way of building with all homes possessing solar and utilizing recycled water for irrigation/landscape. Blackstone homes come with desirable upgrades such as granite tops and stainless steel appliances. Most homes are located in a gated community; however, not all Blackstone communities are gated.
Blackstone is a new home development still in its early stages with several more new home builder phases poised for future completion. At full build out, Blackstone is expected to consist of approximately 1500 single family homes, 347 acres of open space, 31 acres of active and passive park land, and an elementary school located right in the heart of Blackstone. The first main phase of Blackstone will consist of 1,143 single family homes. Subsequent phases are expected to include additional single family and multi-family homes and may include future commercial and/or office uses.
Blackstone's foothill location that allows for the 347 acres dedicated to open space will also include walking trails that will weave in and out of the neighborhoods and surrounding open spaces possessing wonderful natural views and rolling hills. Community parks are also anticipated which will include a five acre activity sports park located adjacent to the elementary school, and two 13 acre parks.
VIDEO - Blackstone Community
The Club House at Blackstone
"The Club" at Blackstone is the centerpiece of the community affording all the Blackstone residents access to the private facilities that feature three pools - lap pool and kiddy pool included - weight room, spa, aerobics room, locker room, massage room, and multiple kid play areas inside and out. Social relaxation is a welcoming amenity with indoor/outdoor gathering areas, shady pavilions, courtyards, gazebos, fountains and outdoor fire place. All Blackstone residents pay a monthly HOA fee that allows them to enjoy the Club House accommodations. Currently, the monthly fees are in the $160's to $170's. A new home builder that has not finished its build out may only charge in the $70's/month until build out is complete. Always check with your Realtor or the builder for details regarding HOA fees. Blackstone HOA fees will vary slightly from neighborhood to neighborhood whether a neighborhood is gated or not gated. The HOA also takes care of all the common area landscaping and neighborhood parks.
Club House Map - MAP
Blackstone Community Map - MAP
Blackstone School District
Blackstone is in the Buckeye Union School District for grades Kindergarten thru 8th grade. The High School District is El Dorado Union High School District and teenagers would attend Union Mine High School in El Dorado (approximately 14 miles away up the hill toward Placerville), or Ponderosa in Shingle Springs is now a possible option as well. With Oak Ridge High School and Ponderosa High School customarily being the local High Schools for El Dorado Hills residents, those considering a Blackstone home purchase need to take this into consideration. Fortunately, Blackstone does possess the convenience of a bus stop within the Blackstone neighborhood to bus high schools students to Ponderosa or Union Mine High Schools. Since 2015, the talks to finally have Ponderosa High School as becoming an option for Blackstone residents was in full swing. For more information on any school updates for Blackstone and what schools Blackstone children would attend, please contact Buckeye Union School district 916-985-2183 or go to this website's local schools page to see the latest school boundary maps.
Mello Roos Bonds
Blackstone is located within a Mello Roos or Community Facilities Districts. In general, Blackstone includes two main mello roos bonds on each home - a mello roos bond for the infrastructure and public facilities, and a mello roos bond for the Elementary School within the Blackstone neighborhood. To learn more about Mello Roos and how to find the cost of mello roos on any property, visit this website's mello roos page or contact Century 21 Realtor Cheri Elliott to request more information.