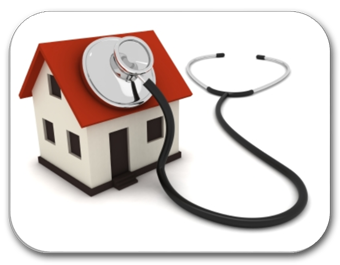 In today's real estate market, as a home Buyer you may come across opportunities of purchasing a Short Sale. The short sale is not the easiest purchase to stomach as a Home Buyer. However, with a little education, and a little patience, there are deals to be had with a short sale purchase. This page is going to give you some simple tips when submitting an offer on a Short Sale, and things to be aware of about the short sale process so you are not disappointed or surprised about the short sale process. Being educated on these tips gives you your best chance of purchasing a short sale successfully.
First and foremost, when you submit an offer on a short sale, it is of great importance that you position yourself to have the "Best Chance" to get your offer initially accepted by the Seller, then secondly, short sale approved by the Seller's short sale lender. You may enhance your chance of getting the short sale home of your choice by following some of these tips:
Find an Agent with Short Sale Experience
One of the most important aspects of purchasing a short sale property is having an Agent with short sale experience assisting you. This will make your short sale buying experience so much easier so you are well-informed throughout the entire process, and you know your agent will be "on top of things" when issues arise, as they always do, in a short sale. A Realtor that tells you to not purchase a short sale because they are too difficult is not advising you professionally. You need to be allowed the choice and first-hand experience to make that kind of decision on your own. A professional and ethical Agent will encourage all purchase opportunities, including short sales, if a short sale becomes available within your home search criteria.
Before Submitting an Offer - Ask Questions
How many loans are on the property? When there is only one loan, the process should take on average 45-60 days to get short sale approval. When there is more than one loan, it will typically take longer, 60-90 days, or more, unless the property has already been thru many of the short sale hoops due to a previous offer being submitted, but the first buyers walked.
Who is the lender(s)? This question isn't becoming so critical anymore. Most major banks now have short sale processes in place to move the process along. For example, it use to be when Bank of America was the bank trying to get short sale approval, everyone would run as fast as they could away from that short sale attempt. However, Bank of America finally has a good system in place and has modified their Equator system for more efficiency as well. In general, Bank of America and Chase have reputations for being slow. While Wachovia, Wells Fargo and CitiMortgage tend to have reputations of being more efficient.
Does the Seller have a financial hardship? The reason this is an important question is because a short sale will not get approved if the homeowner does not have some sort of financial hardship. Just because a homeowner is upside down on their mortgage does not mean they will automatically qualify for a short sale. Waiting several months for short sale approval that will never come would unfortunately be a waste of your precious time.
Has there been other offers on the property that has pushed the short sale process along already? When you see a short sale listing that comes back on the market saying "buyer walked," that is usually a great sign that the short sale process is well under way. Many times the second Buyer that submits an offer on a short sale is the one who ultimately purchases the property successfully. The first offer gets the short sale process going, even approved. Always look for this opportunity of a short sale falling out of escrow.
Has the listing agent ever closed a short sale before? An experienced short sale listing agent can get the job done. They know the short sale ins and out, they know the short sale hoops to jump thru, they know the short sale system and are ready for the unexpected. An agent that has never closed a short sale before can potentially drag the process out longer than needed because they are still within their learning curve. This shouldn't keep you from submitting an offer; however, you should just be aware so you can prepare yourself for the process to most likely take a little bit longer.
Is there a 3rd Party Negotiator handling the short sale? This is an important question so you can make sure you as a short sale home Buyer are not being charged a fee for a service the listing agent has hired to do their short sale work. Yes, this has become a strange trend where a listing agent CHARGES THE BUYER a fee. Is this legal? Yes, so long as it is disclosed up front and you as a short sale home Buyer "sign" a document saying you are okay with being charged this fee. It is NOT legal if they didn't disclose this up front and suddenly you are charged later. Is this ethical? Very borderline. Most agents don't charge the Buyer any 3rd party fees for two reasons: First, it's just "no right." If you hire a company to take care of your own listing duties, the listing agent or the seller should pay for it – not the Buyer who had nothing to do with the hiring of this 3rd party negotiator. Secondly, this does not serve the Seller well. Most Buyers will bypass a listing that is going to charge the Buyer a fee. Therefore, less Buyers will be interested in that particular property. Clearly this is not in the best interest of a Seller.
Submit a Clean, Short-Sale-Friendly Offer
An offer you submit on a short sale is different than an offer you submit on a normal equity sale. There are specific details that you need to be aware of to write your short sale offer properly for a short sale that gives you your "best chance" at getting your offer short sale approved.
For example, the Seller's short sale bank will general not approve the cost of any inspections, including a pest inspection; therefore, write up the purchase contract accordingly. You certainly have the right to perform your own inspections, including a pest inspection. You can either leave these sections blank, or show as a Buyers expense. Leaving blank is usually your best bet as that still gives you the option of doing an inspection or not if you choose. If its written in the contract that you will do a certain inspection, your own lender in most cases will now require it.
Another example is that the Seller's short sale bank will generally not approve a one-year home warranty; therefore, write up the purchase contract accordingly. You certainly have the right to pay for your own one-year home warranty. You can either leave this section blank, or show it as a Buyers expense.
Short Sales are typically sold "as-is." The Seller's short sale bank will not do repairs. The Sellers themselves are usually insolvent and typically do not do repairs in a short sale either. Therefore, keep your offer free of any repair demands, including free of any Section One pest clearance demands. If you do not know what a pest inspection or a pest clearance is, go to the home inspections page and learn more.
Make sure you show your financial purchase requirements with clear, clean documents. Attach your pre-approval letter to the offer. Attach your proof of down payment funds to your offer. Attach a "copy" of your earnest money deposit check to the offer (if required). Your Realtor will obviously help you with all of this.
Writing up a clean, short sale-friendly offer straight-out-of-the-gate will help prevent unnecessary "clean up" counter-offers at the end of the process that can add several more weeks to the already long process. So, keep it clean!
Be Realistic About the Price
There are definitely "deals" to be made with short sales. Opportunities are there. However, within reason. If your offer is accepted by the Seller and submitted to the Seller's short sale bank for short sale approval consideration, the short sale bank will do their own appraisal, sometimes two. They will generally approve your offer price if it is within reasonable range of value.
There is a misconception that you can low-ball short sales and a bank will accept a low-ball offer. This is far from true. The banks do their due diligence in making sure they sell the home for at least near value. They do not demand or expect to get top dollar. They just expect a reasonable price, within value range. If it's below value, that is generally acceptable. Just not excessively below. Think of your offer as being "within shot."
For example, a Seller that has an FHA loan trying to get short sale approved, a common number the bank is willing to approve is a minimum "net" 88% of the bank's appraisal price. Not 88% of appraisal. The bank's "net" has to be at least 88% of appraisal.
The Low-Priced Short Sale
Many times a short sale will come on the market purposefully well below value to generate multiple offers to drive the price up the proper value quickly, especially if a foreclosure date is looming on the property. They obviously need an offer quickly, and listing below value is common strategy.
Be aware that there is usually no counter-offering in a short sale when you first submit an offer. Therefore, if there are multiple offers, the Seller usually picks the "highest and best" and submits only one offer to the bank for short sale approval consideration.
What does "highest and best" mean? Acceptance of an offer is not necessarily chosen by the highest price. Sometimes the offer chosen is determined by the Buyers financial strengths compared to other Buyers submitting offers. An all-cash offer will typically beat out a mortgaged buyer. A conventional loan buyer with at least 20% down will typically beat out an FHA loan buyer only putting 3% down. Even the size of the deposit can be a determining factor. A larger amount may signify a bigger commitment. The Buyer's financial strength is a good reason why it is said to submit your "highest and best." Because the "highest" offer isn't necessarily the best offer, especially when it comes to short sales. Therefore, be aware that your financial strength on paper will weigh heavily in a short sale multiple-offer situation.
It goes without saying it is extremely critical to make your offer clean, and short-sale friendly in a multiple offer situation.
If you really love the property and you want your best chance, go a little extra mile. Provide a simple buyer profile. Explain your flexibility and why you are a perfect candidate for a short sale and your understanding of patience for a short sale, explain dedication to going the distance, and reason for purchasing. If you really want the property, submit your highest and best offer, PLUS sell yourself. A Seller and a Listing Agent want a Buyer that will stick with the process. This is a huge factor in picking an offer in a multiple-offer situation. If your offer is the same amount as the other highest offer, and your financial strengths are similar, selling yourself can make the difference between being picked or not.
What Is the Short Sale Process?
A short sale Buyer must always remember that even though the Seller has accepted your offer, that does not mean the offer is approved or accepted by the bank. Acceptance by the Seller does not guarantee short sale approval. In fact, it almost means nothing. It really just gives you a promise that your offer will be reviewed by the bank for short sale approval "consideration." That's about all the Seller Acceptance means. The short sale bank has every right to reject the offer, negotiate the offer, or demand a highest and best, ect. Seller acceptance is never a guarantee of short sale approval on any property. Most buyers ask "what does a short sale process entail?" or "What happens during the short sale process that makes it take so long?" The Short Sale process has many steps. Here is a basic outline:
Seller Acceptance of Offer.
Listing Agent submits Offer to the Short Sale Bank (A full short sale package).
The Bank assigns a Negotiator to the file.
The Short Sale Package is reviewed to make sure it's a complete package.
The Seller's financials are reviewed for accuracy and hardship.
Valuation: Short Sale Bank's ordering and completion of appraisal(s).
Review of Appraisal – Value of Property Confirmation.
Possible Initial counter-offering from bank negotiator on price and any other terms.
After those negotiations are agreed upon between buyer and negotiator, the negotiator submits final package to the bank's investor for final short sale approval (or rejection).
If the loan is an FHA loan, there is an extra approval step here. Package is submitted first to the FHA government department for initial approval. Then, the package can proceed to the investor for approval.
A 2nd round of negotiations from the bank's investors may occur if the investors do not approve some sort of details of the package.
Another possible counter offer from bank's investor.
Agreement by Buyer (or, buyer rejects and walks away).
If final counter offer agreed upon by Buyer, negotiator submits to the bank's investor once again for final Short Sale Approval (or rejection).
Once the short sale is approved with an official short sale approval letter, FINALLY a normal escrow begins, and it must close by the deadline date on the short sale approval letter. Usually a 30 day escrow period - which is a customary escrow time frame.
The reason why the short sale process takes so long is because each one of these steps by itself can take weeks to accomplish depending on the efficiency of the negotiator, the efficiency of the listing agent, the efficiency of the Seller, and the efficiency of the Buyers agent, and the efficiency of the bank's investors that ultimately give final short sale approval. There are so many moving parts relying on each other to move the process forward, the process can be messy if just one of those moving parts is not efficient. When all parties involved are efficient, a short sale process can be quite easy, and usually approved within 45 days or less. Sometimes in just a few weeks. Those are beautiful short sale experiences.
Last But Not Least, Be Patient
While the short sale process is in full swing, it is normal for you as a Buyer to get impatient and anxious. Stop! Just expect the short sale to take a while. There is nothing you can do to make it go faster. A short sale will not go faster just because you need to get into a home by a certain date. A short sale will not go faster just because you are a cash buyer. A short sale will not go faster just because you can do a quick-close. Kick back, relax, and hope with all the tips you have followed on this page you have given yourself the best shot at an efficient, smooth, and successful short sale process.