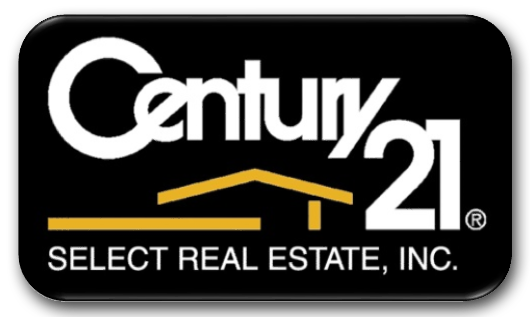 Century 21 Real Estate is the largest franchised real estate company in the World providing real estate Buyers and Sellers the best and most innovative service the real estate industry has to offer – hands down. Century 21 is the most recognized brand in real estate, with award-winning services since its inception.
Century 21 has comprehensive training, management, administrative and marketing support for the Century 21 System. The System is comprised of approximately 8,500 independently owned and operated franchised broker offices and 121,000 agents in 73 countries and territories worldwide. Century 21 Real Estate is recognized as a leader in e-marketing and has received numerous awards with a world-wide leading Century 21 website and its Century 21 mobile APP. The Century 21 System is actively increasing its presence globally, with international operations throughout Europe, Latin America, the Middle East and Asia.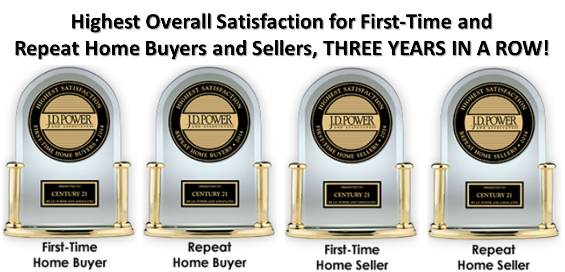 Century 21 is considered the most recognized brand in real estate innately giving Century 21 Realtors powerful prowess for both their Sellers and their Buyers. The Century 21 Agent is provided tools and technology that boasts real estate services that are a cut above the rest. The Century 21 Learning System platform was recognized by Training Magazine's Top 125 and Top 100 for the seventh time in the last 10 years. It enriches the Century 21 agent's existing skills and increases their value to customers. This award-winning platform is exclusive only to Century 21 real estate agents.
VIDEO: Century 21 Real Estate - Your Path Home
Century 21 TV Commercial - "Puppy Love"
Century 21 TV Commercial - "Empty Nesters ... BRIAN!"
Century 21 Real Estate History
Century 21 was founded in 1971 by Art Bartlett and Marsh Fisher, two real estate agents in Orange County, California. The company went public in 1977, and was bought out by Metropolitan Life Insurance in 1984. In 1995, the company became part of HFS, the precursor of Cendant, under the leadership of Robert W. Pittman, creator of MTV. Cendant spun off in 2006, and Century 21 Real Estate LLC now operates under its real estate franchise branch, Realogy.
Century 21 Super Bowl
Century 21 Real Estate Gives Back
CENTURY 21 franchise system reached nearly $102 million in lifetime contributions for Easter Seals, its sole philanthropic partner since 1979. This year, CENTURY 21 is proud to support Easter Seals' Make the First Five Count campaign to engage the nation in early detection and treatment for the 1.45 Million kids under five that currently enter school with learning and health issues, every year. Without treatment they fall far behind their peers creating lasting, negative effects on their full potential. CENTURY 21 illustrated it's commitment to Easter Seals and this important issue at our International Convention held in Las Vegas this March, where Easter Seals National Youth Representative, Kyle Mayer and his mom, joined CENTURY 21 President Rick Davidson to talk about how Easter Seals' early intervention made a difference in Kyle's life. CENTURY 21Agents and Brokers know that families have a choice when seeking real estate professionals and our support of Easter Seals is one way of saying, "Thanks" to our clients and their neighbors and friends.