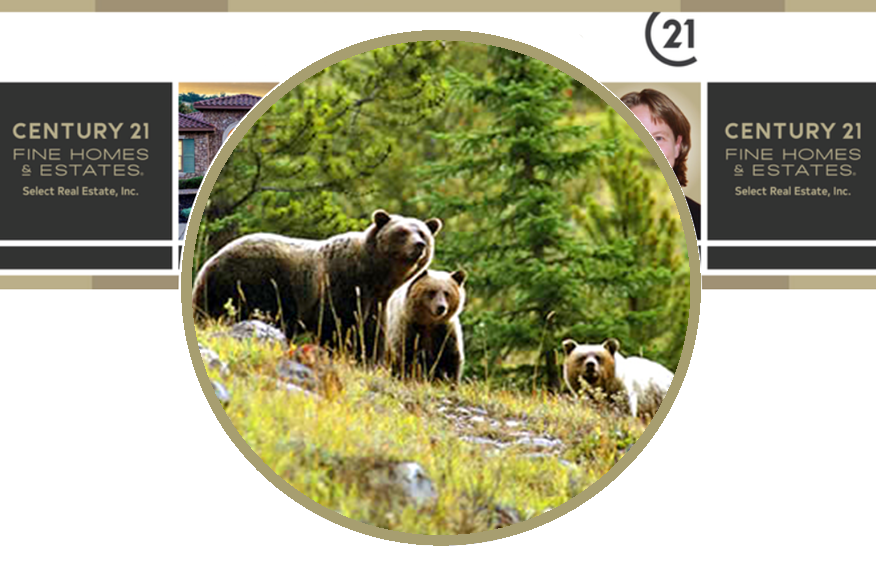 El Dorado County is a special gem when it comes to California and its history. El Dorado County is known as "Gold Country." Why? Because California's first gold was discovered in El Dorado County. Located just East of Folsom Lake and West of Lake Tahoe with 10,000 ft. mountain peaks. Recreation is in abundance in El Dorado County including the best Alpine style skiing in the United States. El Dorado County contains lakes, rivers, gold mines, wineries, vineyards, historic towns, and natural landscape views. El Dorado County is rich in history, overflowing with beautiful scenery, and full of activities for all levels of adventurers. El Dorado County is also home to some of the most desirable places to live like El Dorado Hills, and amazing neighborhoods like the award-winning gated community of Serrano, and the newest master planned community of Blackstone.
Marshall Gold Discovery State Park
"There is gold in them there hills!" James W. Marshall discovered gold in 1848 in this location that led to the greatest mass movement of people in the Western hemisphere searching to make it rich. Today you can still attempt to pan for gold in the American River as Placerville has stores that sell in abundance gold panning materials and tools. The Discovery Park also offers hikes and picnics, contains over 20 historic mining, school, house and store building exhibits. The original saw mill, a replica, that James Marshal saw flecks of gold is also available for viewing. Operating hours vary, so be sure to call ahead.
Wine Tasting
El Dorado County has over 50 wineries among the areas of Gold Hill, Apple Hill, Camino, Pleasant Valley, and Fair Play. Apple Hill provides an Apple Hill Wine Trail, where you can wonder around to the different wineries and vineyards and experience tasty wines while soaking in the surrounding nature.
Visit Apple Hill Growers Association
Apple Hill Growers Association has over 50 farms and ranches, including fruits and other produce, Christmas tree growers, wineries and vineyards. It also hosts events throughout the year such as the Apple Blossom Festival in April, Apple Hill Harvest Run in November, and Labor Day weekend marks the opening weekend for most of the Apple Hill ranches in El Dorado County.
Gold Bug Mine
The Gold Bug Mine is a 61.4 acre area that lets you experience how mining was in the mid 1800s. They provide hiking trails that allow you to hike along Big Canyon Creek and Vulture Claim Trail, where you can see coyote holes (pockets dug in the ground looking for gold bearing quartz.) It also contains the Joshua Hendy Stamp Mill, an eight stamp mill built in the 1920s, on the original construction site. There are two "hard rock" mines, Priest Mine and Hattie Mine (now called Gold Bug.) The Priest Mine is open only for special guided tours while the Gold Bug Mine can be guided or on your own. For only $2 an hour, you can do your own gem panning. The mine is open daily April-October from 10-4. November-March the mines are open only on the weekends from 12-4, weather permitting.
Shop on Placerville's Historic Main Street
Main Street in Placerville is the home to unique shopping and restaurants. From antiques, to apparel, to taverns, the Main Street in Placerville has something for everybody. All the shopping you could want while having a historical past.
Did You Know?
After the discovery of gold in Coloma in 1848, Placerville was originally called Dry Diggin's after the manner in which the miners moved cartloads of dry soil to running water to separate the gold from the soil. In 1849, it was named Hangtown, because of the numerous hangings that had taken place there. Local churches requested a friendlier name and the name was changed to Placerville in 1854.
During 1848-1855, the United States contributed 45% of the world's gold.
The man whose gold discovery in 1848 led to the gold rush, James Marshall, wasn't the first person to make history in his family. His great-grandpa signed the Declaration of Independence.
Between the years of 1848 to 1852, California's population rose from 14,000 to over 200,000.
The El Dorado wine district is one of California's oldest wine-producing areas.
El Dorado County General Information
El Dorado County, located in east-central California, encompasses 1,805 square miles of rolling hills and mountainous terrain. El Dorado County's western boundary contains part of Folsom Lake, and the eastern boundary is also the California-Nevada State line. El Dorado County is topographically divided into two zones. The northeast corner of El Dorado County is in the Lake Tahoe basin, while the remainder of the El Dorado County is in the "western slope," the area west of Echo Summit. This landscape invites residents and tourists alike to enjoy outdoor recreation activities year-round.
There are two municipalities within El Dorado County. The largest city in the County is the City of South Lake Tahoe, with a 2006 population estimate of 23,594. The City of Placerville, the County seat, is located 45 miles northeast of Sacramento, the State capital. The City of Placerville has a 2006 estimated population of 10,171. The remainder of the County's 144,144 residents lives outside of the two incorporated areas.
History
James W. Marshall discovered gold in Coloma on January 19, 1848, and the population of California and what would become El Dorado County, exploded with miners hoping to strike it rich. El Dorado, Spanish for "Golden One", was one of the original 27 Counties of the State of California, formed by an Act on February 18, 1850. Coloma was the first County seat of El Dorado County, but when the gold began to become scarce the County seat was moved to Placerville in 1857.
County Government
The County of El Dorado has operated under a charter since 1994. The Board of Supervisors is comprised of five members, one elected from each El Dorado County district. The term of office is four years. Board members are limited to two consecutive terms. The Elections are held every two years with District One, Two and Three holding their next election in 2008 and District Four and Five in 2006. The Board of Supervisors has authority to perform all the duties vested in it by the Constitution, general law, and the charter. The Board of Supervisors appoints the Chief Administrative Officer, members of boards and commissions and non-elected department heads.
The Board of Supervisors hold regular sessions on Tuesdays at 9 a.m. in the Board of Supervisors' meeting room, 330 Fair Lane, Placerville.
Statistical Data
El Dorado County is one of about 3,141 counties and county equivalents in the United States, and is one of 58 counties in California. It has 1,710.8 square miles in land area and a population density of 102.9 per square mile. In the last three decades of the 1900s its population grew by 256.6%. On the 2000 census form, 97.0% of the population reported only one race, with 0.5% of these reporting African-American. The population of this county is 9.3% Hispanic (of any race). The average household size is 2.63 persons compared to an average family size of 3.04 persons. In 2008 retail trade was the largest of 20 major sectors. It had an average wage per job of $28,339. Per capita income grew by 23.8% between 1997 and 2007 (adjusted for inflation).
Sources: Century 21 and El Dorado County website