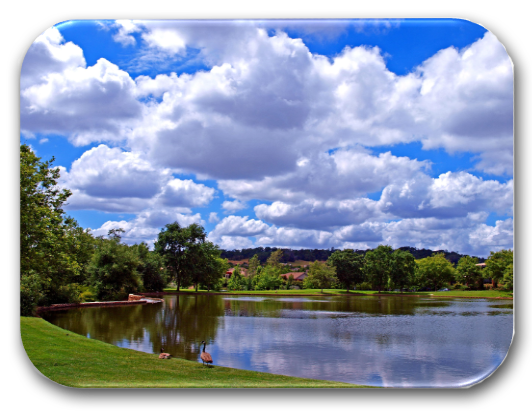 Conveniently resting along Highway 50 in the lower Sierra Nevada foothills in Western El Dorado County, the community of El Dorado Hills is about a 25 minute drive East of Sacramento, only about an hour and fifteen minutes drive West of South Lake Tahoe, and practically walking distance to Folsom Lake and the American River. Featuring the natural and beautiful landscape of rolling hills and open space, El Dorado Hills has experienced phenomenal growth in recent years and has become one of the most desirable Northern California areas to call home.
The El Dorado Hills ACTIVITY GUIDE provided by the El Dorado Hills Community Service District (CSD) boasts the greatest example of why El Dorado Hills is such an attractive area to live. El Dorado Hills is a community that provides its residents an array of activities and events to enjoy such as concerts, youth and adult recreation, senior activities, camps, dance classes, and so much more. A good example of this is Serrano's Summer "Saturday Night at the Movies" annual outdoor film event. Parents and kids bring blankets, lawn chairs, and picnic dinners and view a family-friendly films under the twinkling stars on a large outdoor jumbo screen.
Just like the array of recreation and events available, El Dorado Hills also provides plenty of top ranked schools for families to choose from. In order to go to these prestigious schools, those families would need a wonderful neighborhood to live in. Hence, El Dorado Hills gladly provides many types of homes and neighborhoods for families to choose from including brand new home developments like Blackstone. The El Dorado Hills and Serrano VIDEO below provides a great overview of living opportunities from luxury homes in Serrano, The Summit, and The Promontory, to quaint vintage El Dorado Hills areas like Waterford, Fairchild Village and Stonegate, to 55 and over Active Adult Gated communities like Four Seasons and Versante and the brand new 55+ Heritage El Dorado Hills.
VIDEO - El Dorado Hills Neighborhoods
El Dorado Hills History
The modern history of El Dorado Hills dates back to the early 1960s when original developer Alan Lindsey began its development as a master planned community. The original master plan, prepared by architect Victor Gruen, covered the area generally north of U.S. Highway 50, and part of the area south of US 50 now considered to be part of the community. El Dorado Hills was envisioned as a large-scale master-planned community that would be completely planned from its inception as a group of residential "villages." Other land uses in the master plan included a business park, two 18-hole golf courses, community parks, schools, a community shopping center, and small commercial centers in each village. The master plan emphasized open space between villages and opportunity for outdoor recreation.
Between the late '60s and mid-1990s growth occurred at a moderate pace as new families relocated from Sacramento, Southern California and the Bay Area. This growth consisted primarily of residential housing, as retail developments were limited to two shopping centers on the corners Green Valley & Francisco and El Dorado Hills Blvd and Hwy 50. Each neighborhood created during this time period was given a name and referred to as a "village" by local inhabitants. The original villages of El Dorado Hills include Ridgeview, Saint Andrews, Crown, Governors, Stonegate, Franciscan, Marina, and Lake Hills Estates. In the 1980s and 1990s the major part of Lake Hills Estates north of Green Valley Road, was reorganized into Lake Forest Village, containing the neighborhoods of Waterford, The Summit, Green Valley Hills, Winterhaven, Marina Woods and Windsor Point. Additional villages that have developed subsequently include Fairchild, Sterlingshire, Highland Hills, Highland View, The Promontory, and the master-planned communities of Serrano and Blackstone.
By the 1990 census, El Dorado Hills had an estimated population of 6,395 residents. Growth slowed during the early part of the '90s due to an economic recession throughout California, but resumed at a staggering pace by the mid 1990s. Businesses, particularly those interested in escaping the high costs of Silicon Valley began to set up operations in the El Dorado Hills Business Park south of Highway 50. In 1995, the Parker Development Company acquired 3,500 acres (14 km2) along the eastern boundary of El Dorado Hills to create Serrano, one of the largest master planned communities in Northern California. Serrano was the site of an innovative case of recycled water irrigation on a large scale. The newest master planned development recently added to the El Dorado Hills area is Blackstone, taking on some of the same characteristics as Serrano.
El Dorado Hills Geography and Environment
El Dorado Hills, as defined by the 2010 Census Designated Place, is at the western border of El Dorado County, between the City of Folsom and the unincorporated community of Cameron Park. The northern limits of the CDP are Folsom and the South Fork of the American River, where river rafters use Skunk Hollow and Salmon Falls as takeout landings. West of Latrobe Road, the south edge of the CDP follows railroad tracks formerly used by the Southern Pacific between the cities of Folsom and Placerville. East of Latrobe Road the south edge follows topography running roughly east/west.
The 2010 CDP has a land area at least double the size of the 2000 CDP, which included 17.9 square miles (46.4km²). Updated data from the 2010 Census was not yet available at the time of the latest edit of this page.
US 50 is the major east-west highway running through El Dorado Hills. The portion of EDH north of US 50 is mainly residential. The portion south of US 50 includes the 885-acre El Dorado Hills Business Park and the Town Center Commercial area, as well as additional housing.
The subsurface environment of El Dorado Hills is relatively free of groundwater and soil contamination, based upon an area wide analysis of the potential for pesticide contamination and evaluation of underground storage tanks.(Earth Metrics, 1989)
El Dorado Hills Demographics
The 2010 United States Census[11] reported that El Dorado Hills had a population of 42,108. The population density was 866.3 people per square mile (334.5/km²). The racial makeup of El Dorado Hills was 35,089 (83.3%) White, 615 (1.5%) African American, 196 (0.5%) Native American, 3,563 (8.5%) Asian, 71 (0.2%) Pacific Islander, 681 (1.6%) from other races, and 1,893 (4.5%) from two or more races. Hispanic or Latino of any race were 3,802 persons (9.0%).
The Census reported that 42,092 people (100% of the population) lived in households, 16 (0%) lived in non-institutionalized group quarters, and 0 (0%) were institutionalized.
There were 14,368 households, out of which 6,516 (45.4%) had children under the age of 18 living in them, 10,503 (73.1%) were opposite-sex married couples living together, 1,070 (7.4%) had a female householder with no husband present, 490 (3.4%) had a male householder with no wife present. There were 464 (3.2%) unmarried opposite-sex partnerships, and 85 (0.6%) same-sex married couples or partnerships. 1,798 households (12.5%) were made up of individuals and 670 (4.7%) had someone living alone who was 65 years of age or older. The average household size was 2.93. There were 12,063 families (84.0% of all households); the average family size was 3.20.
The population was spread out with 12,430 people (29.5%) under the age of 18, 2,511 people (6.0%) aged 18 to 24, 9,455 people (22.5%) aged 25 to 44, 13,232 people (31.4%) aged 45 to 64, and 4,480 people (10.6%) who were 65 years of age or older. The median age was 40.6 years. For every 100 females there were 97.5 males. For every 100 females age 18 and over, there were 94.7 males.
There were 14,994 housing units at an average density of 308.5 per square mile (119.1/km²), of which 12,169 (84.7%) were owner-occupied, and 2,199 (15.3%) were occupied by renters. The homeowner vacancy rate was 1.7%; the rental vacancy rate was 4.1%. 35,755 people (84.9% of the population) lived in owner-occupied housing units and 6,337 people (15.0%) lived in rental housing units.