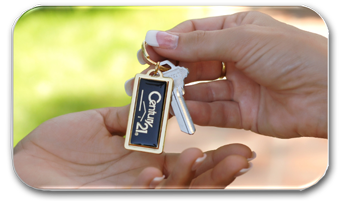 Buying a home is an amazing experience. It is exciting, highly rewarding, and can also be quite intimidating if you are new to the process or if it has been several years since you last purchased a home. Rest assured, educating yourself on the home buying process of today will make the epic home buying experience that much easier. The key is to "keep it simple." Stick to the disciplined steps outlined below, and you will be well organized and in total control of your home purchase destiny.
STEP ONE - HIRE A REALTOR: Find a Realtor to assist you throughout your entire home buying process - preferably an experienced Realtor that specializes in your desired area(s). A Realtor is trained to represent your best interests and has a fiduciary duty to protect you in all aspects of the process. A Realtor's expertise in the real estate business is priceless for a Buyer, and the Buyer's Realtor service is FREE. Yes, free. You do not pay your Realtor as a Buyer. Your Realtor gets paid at close of escrow via the Seller's listing commission. To learn more in detail about why a Buyer's Agent is so valuable and so critical for Home Buyers, see Why Buyers Use a Realtor.
STEP TWO - PUT YOUR REALTOR TO WORK: Now that you've chosen your Realtor, ask your Realtor to do two things for you: First, have your Realtor hook you up to the Metrolist to automatically receive homes for sale fitting your general criteria so you can start casually reviewing homes for sale while you are early in this process. It is not time to physically tour homes yet, but simply seeing what's available online at this time. Secondly, request your Realtor to provide you at least two lender referrals that you can call and talk about getting pre-approved for a home loan.
STEP THREE - GET PRE-APPROVED FOR A LOAN: If you are already pre-approved for a home loan, go strait to Step 4. Getting pre-approved for a home loan is your most critical "prepping" step to a successful home purchase process. The lender pre-approval process is free. Once you choose your lender of choice, the loan officer will ask you a bunch of questions, and then request you to submit financial documents to them. It is so critical to do this pre-approval step BEFORE you start physically touring homes so you are not wasting your time seeing homes you are not ready to submit an offer on yet. Once you know your approved price range, have your Realtor "adjust" the Metrolist home price range criteria accordingly, if needed, so you only receive homes you are able to afford.
STEP FOUR - GO SHOPPING: Now that you are pre-approved for a home loan, it is time to go shopping! Now the fun begins. It is time to physically tour homes as a serious buyer ready to submit an offer on a property on a moments notice - with confidence. How to plan for this touring? Very simple. Your Realtor arranges everything for you. Communicate to your Realtor all the homes you want to see amongst the homes the Realtor has emailed to you via the Metrolist feed. The Realtor will map out the entire tour and schedule all the appointments for you. There is nothing for you to do except show up for the appointment, then follow your Realtor to each house to view.
STEP FIVE - SUBMIT AN OFFER: Once you found a home you love, it is time to submit an offer. Simply tell your Realtor "I want to submit an offer" and watch your Realtor spring into action. Your Realtor will discuss with you terms of the contract, then write up all the required offer documents, and then have you sign all the offer documents. Once you sign everything, your Realtor will submit the offer to the Seller's Agent. Back and forth negotiations may occur over the next few days, hopefully ending with a final accepted and fully accepted contract signed by all parties with agreed upon terms.
STEP SIX - ESCROW OPENS: Once there is an accepted offer, the escrow process begins. An escrow is normally a 30-45 day process from open to close. There are several steps to an escrow process; therefore, your Realtor will guide you the whole way. To understand all the steps to the escrow process for a Buyer from open to closing, go to The Buyer's Escrow Process.
STEP SEVEN - ESCROW CLOSES/MOVE IN: Its moving day! Once escrow closes, you can move in to your new home. Check with your Realtor on what day/time you are allowed to move in. The standard contractual time frame is 6pm on the day of close of escrow you can take possession as a Buyer; however, sometimes those terms are negotiated differently in the contract, so always double check with your Realtor on when you actually have the right to take possession of your new home. Before you schedule which particular day to actually move in, consider scheduling certain things to happen first. For example, professionally cleaning carpets, professionally cleaning the house, make sure all utilities, internet, ect are hooked up. Congratulations on your new home!
Contact Cheri Elliott anytime if you have any further questions or real estate needs.