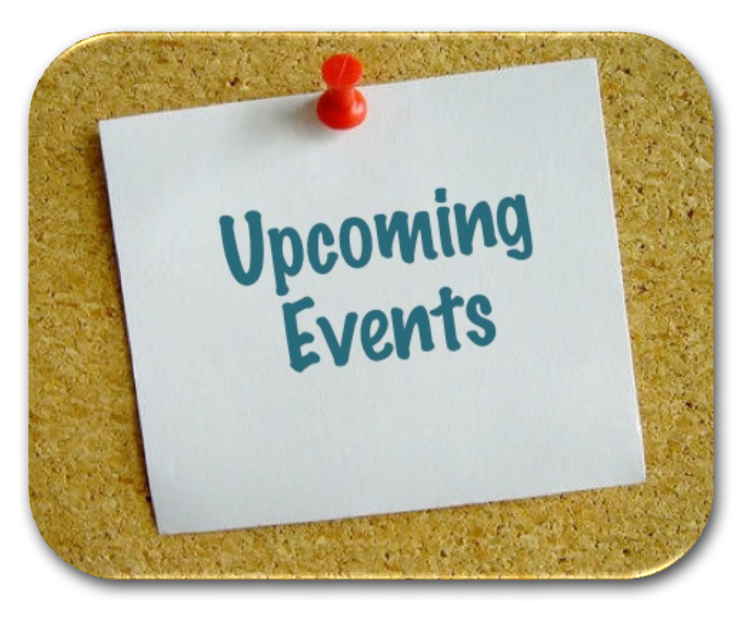 El Dorado Hills is a lively and vivacious community filled with exciting activities for you and your family to enjoy. When you are a Serrano or El Dorado Hills resident, throughout the year you are invited to some of the hottest activities and events in the El Dorado Hills area. From the Serrano annual Easter Egg hunt, to the Serrano community garage sale, to the Serrano outdoor night at the movies, to the El Dorado Hills summer nights concerts in the park, to the Town Center 4th of July fireworks and more. Serrano and El Dorado Hills are on-going communities of joy. Come back to this El Dorado Hills activities and event page often as it will update frequently.
Serrano Community Garage Sale - May 19, 2018
Serrano Community Annual Yard Sale 2018 - Saturday, May 19th 8:00am-3:00pm: The 2018 Serrano Community Garage Sale is scheduled for Saturday May 19th 8:00am-3:00pm. Serrano holds this huge community-wide yard sale once a year where yard sale enthusiasts can find treasures from this luxurious El Dorado Hills neighborhood. If you are a Serrano resident and would like to participate in the Serrano community yard sale, you are free to do so at will. No need to make reservations. Simply put your items out front on your driveway on date of yard sale however you see fit to participate in the annual Serrano yard sale. Avoid putting any items on your front grass as sprinklers will not be turned off. Snowline Hospice would be happy to collect your unsold items same day from 1:00pm - 4:00pm in the association parking lot.
Food Truck Festival 2018 - Every Third Wednesday
Food Truck Festival El Dorado Hills - Every Third Wednesday of the Month, 5:00pm-8:00pm: Yum! Enjoy great food truck food, music and brew garden every third Wednesday of the month in the Quad at the El Dorado Community Service District (CSD). The "Food Truck Festival and Beer Garden" is a monthly event May thru October that benefits the El Dorado hills Promise Foundation. Come and enjoy great food for a good cause! Located at 1021 Harvard Way, EDH.
Farmers Market Town Center: Sundays 8:00am-1:00pm
Farmers Market Town Center - Sundays, May 20th thru October 28th, 8:00am-1:00pm: The El Dorado Hills Town Center Famers market is the golden ticket to "fresh" produce seasonally each and every week on Sundays from 8:00am to 1:00pm from May thru October. Meet local farmers and vendors offering delicious fresh fruits, vegetables, and many other delicious treats to delight your gourmet needs. The main street in town center is blocked off for an easy stroll and casual pickings while enjoying the outdoors and Town Center ambiance that only El Dorado Hills can provide. This is a "seasonal" event only running on Sundays from May 20th thru October 28th, so don't miss it!
El Dorado Hills CSD Summer Night Concerts 2018
El Dorado Hills CSD Summer Night Concerts in the Park 2018: The El Dorado Hills Summer Nights in the Park 2018 concert series kicks off June 15th! The concert series is provided by the Community Service District. The events are always fun located at the El Dorado Hills Community Park at 1021 Harvard Way. El Dorado Hills and Serrano residents have easy access to enjoying live music, dancing, food, bounce houses, and children's activities. The 2018 Summer Nights Concert series calendar is as follows:
June 15th, 2018 - 7:00pm - The Freshmakers: "80's - Present Top Hits"
June 29th, 2018 -7:00pm - 24K Magic Live: "Bruno Mars Tribute & Dance Band"
July 20th, 2018 - 7:00pm - Clean Slate: "Big Band, Soul, R&B, Pop"
August 3rd, 2018 - 7:00pm - Nate Botsford: "Country Rock"
August 17th, 2018 - 7:00pm - SuperBad: "Popular Party Hits"
4th of July Town Center Fireworks - July 3, 2018
4th of July Fireworks Town Center 2018 - July 3rd: The popular El Dorado Hills Town Center 4th of July Fireworks is being held July 3rd from 6:00pm to 11:00pm. The Fireworks show starts at 9:30pm; however, the festivities start at 6:00pm with a "Kid Zone" and concerts before and after the fireworks show. Parking available at Blue Shield and Rolling Hills Church. Live Music 8pm-11pm. Kids Zone 6pm-9:30pm including bounce houses, face painting, balloon artists, and a DJ. Pre-sale tickets available at the CA Welcome Center starting June 1st. Food vendors and truck beer and wine available for purchase. The Town Center 4th of July Fireworks is an amazing show with no expense spared. Happy 4th of July!
Serrano Outdoor Movie Night - July 20, 2018
Serrano Outdoor Movie Night 2018 - Friday July 20th 6:00pm-10:00pm : The 2018 Outdoor Serrano night at the movies is scheduled for Friday July 20th from 6:00pm-10:00pm. The 2018 featured movie is still TBD and will be showing on the BIG inflatable outdoor jumbo screen. During the Serrano movie night Serrano provides free popcorn and candy. Serrano's "Night at the Movies" outdoor film series is very popular. Moviegoers bring blankets, low back lawn chairs and picnic dinners and view top-quality films that are family friendly.
Car Show Neillo Concourse at Serrano - October 7, 2018
Car Show Neillo Concourse at Serrano 2018 - Sunday October 7th: The 2018 popular annual Serrano car show event will be held Sunday October 7th from 10:00 AM to 5:00 PM. A car lover's dream. Thousands of auto-lovers converge on the Serrano Village Green at the Serrano Visitors Center to view classic, vintage cars. Enjoy a fully catered spread of food and cocktails. Advance tickets are always available for purchase online, or at all Niello Dealerships, or at the event day of. Car show tickets are $45.00 in advance and $55.00 at the gate. PURCHASE TICKETS. Ticket includes parking, shuttle, and an event program. Children 12 and under are admitted at no charge with a paid adult. Visit The Concourse website for more information and for instructions on how to submit your own motorcar for entry into the car show. EVENT DETAILS
Serrano Halloween Ghost Show - October 31, 2018
Every year on Halloween night, in the Serrano Village D neighborhood, kids and parents get a real treat with one of the most creative front yard Halloween decoration displays - the animated GHOST SHOW. Along with a small handful of other beautifully decorated homes, this is a kid-friendly, fun Halloween mini street-walk featuring decorated homes for both kids and adults to enjoy.
The animated GHOST SHOW occurs ONLY on Halloween night, and only for approximately 2.5 hours from 6:00pm to 8:30pm. For kid's safety, free glow sticks are handed out and the street is blocked off from cars. If it rains on Halloween night, the ghost show may be reduced to a smaller display in the garage only, depending on the size of the storm.
The Serrano HOA also offers an official HOA Halloween celebration to the residents on Halloween in the afternoon typically around 2pm-4pm at the HOA facilities for trick-or-treating fun. Happy Halloween!
Friday Night Lights Football 2018 - Oak Ridge High School
Friday Night Lights Football - Oak Ridge High School - 2018 August thru November: The local pride and celebration of the Oak Ridge High Friday Night Lights Football games brings the entire El Dorado Hills community together for a big cheering party on a hand full of select Friday nights starting at 7:30pm from August thru November. If they make the play offs, dates to be scheduled beyond November as needed. The night games celebration is so joyous, even from far distances one can hear the cheers, the cannons, and the enthusiastic announcer that encompasses the local pride and celebration of the Friday Night Football games. To join in the festivities and cheer on our local top-seeded Oak Ridge High Football team, see the complete calendar of the Friday night games and all games here: 2018 CALENDAR
Santa Clause Visits Serrano
Serrano Santa Run 2018 - TBD: Every December the Serrano HOA has Santa come visit the Serrano Visitor's Center located at the corner of Silva Valley and Serrano Parkway. All are welcome to join in the festivities with cookies, crafts, and hot chocolate while waiting for Santa to arrive. Once date is set, festivities will begin 5:00pm and Santa will arrive approximately 5:45pm.
Santa Clause Visits Town Center
El Dorado Hills Town Center Santa Run 2018 - TBD: The El Dorado Hills Town Center Santa Run provided by the Fire Department with fireworks display will be held Saturday December 16th at the Steven Young Amphitheatre from 6pm-7pm. The event will conclude as Santa, Mrs. Clause and the Elves travel through Town Center to collect canned food and new, unwrapped toys for Toys for Tots. It will finish with a fireworks show, cookies and hot chocolate provided by the El Dorado Hills Fire Department. 2017 More Information
Serrano Easter Egg Hunt - Saturday April 20, 2019
Serrano Easter Egg Hunt 2019 - Saturday April 20, 2019: The Serrano Easter Egg Hunt in El Dorado Hills is where kids can meet and take photos with the Easter Bunny and join the fun in gathering more than 12,000 eggs. Scheduled for Saturday, April 20th, photos with Easter Bunny and refreshments will start at 9:00am and the Easter egg hunt ACTION starts at 10:30am. Separate areas will be set up for crawlers and toddlers, ages 5 and under, and ages 6 to 12. Bring your own Easter basket! Festivities will be on the Serrano Village Green located at 4525 Serrano Parkway, El Dorado Hills, CA. For more information, call Serrano HOA at (916) 939-1728.
In addition to many Serrano activities, Serrano also opens its grounds to several community-sponsored events throughout the year, including the Family Community Festival in September, presented by the El Dorado Hills Chamber of Commerce. The El Dorado Hills Activity Guide is a great resource to not only see what Serrano activities occur, but also the array of activities the entire El Dorado Hills area provides its residents.
Serrano Amenities