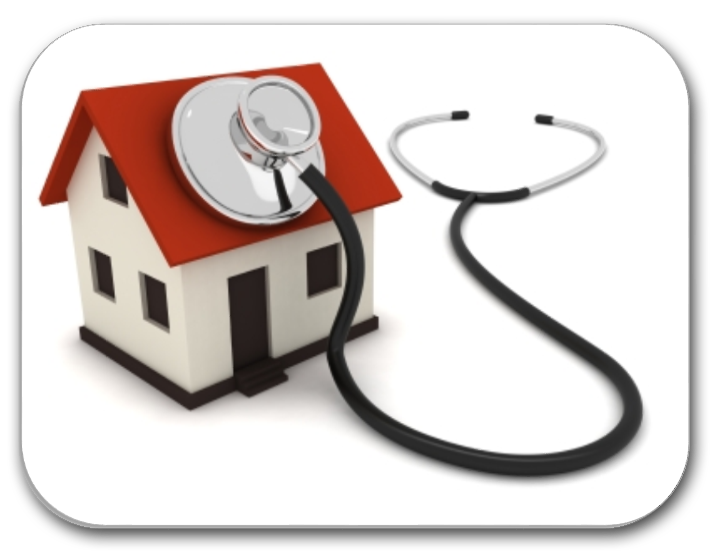 Welcome to your complete short sale resource center. This site includes everything you need to know about short sales including the benefits of a short sale versus a foreclosure, tips on how buy a short sale, learn about taxation of short sales, understand the foreclosure timeline, and read about the brand new short sale law removing all short sale lien holders' deficiency rights. If you need short sale assistance selling or buying a short sale, contact our Century 21 office for an agent that can assist you at 916-933-4500.
What is a Short Sale?
A short sale can be an excellent solution for homeowners who need to sell, and who owe more on their homes than they are worth. In the past, it was rare for a bank or lender to accept a short sale. Today, however, due to overwhelming market changes, banks and lenders have become much more negotiable when it comes to these transactions. Recent changes in corporate policy and the government have also improved the chances of getting a short sale approved.
A homeowner is 'short' when the amount owed on his/her property is higher than current market value. A short sale occurs when a negotiation is entered into with the homeowner's mortgage company (or companies) to accept less than the full balance of the loan at closing. A buyer closes on the property, and the property is then 'sold short' of the total value of the mortgage. For homeowners to qualify for a short sale, they must fall into all of the following circumstances:
Financial Hardship – There is a situation causing you to have trouble affording your mortgage.
Monthly Income Shortfall – In other words: "You have more month than money." A lender will want to see that you cannot afford, or soon will not be able to afford your mortgage.
Insolvency – The lender will want to see that you do not have significant liquid assets that would allow you to pay down your mortgage.
This seems simple enough; however, the short sale is a complicated process that takes the expertise of experienced professionals. Contact our Century 21 office to find an agent that can assist you with your short sale. 916-933-4500
Short Sale vs. Foreclosure
There are many advantages to completing a successful short sale versus allowing a property to foreclose. These advantages range from qualifying sooner to purchase a new home, repairing credit sooner, job opportunities not lost, avoiding the loss of security clearance if your line of work includes a position with such privileges, and more. Here are some excellent comparisons straight from the CDPE "Short Sale vs. Foreclosure" guide:
Future Fannie Mae Loan
Foreclosure: A homeowner who loses a home to foreclosure is ineligible for a Fannie Mae-backed mortgage for a period of up to 7 years.
Short Sale: A homeowner who successfully negotiates and closes a short sale will be eligible for a Fannie Mae-backed mortgage within 2 years.
Future Loan with Any Mortgage Company
Foreclosure: On any future 1003 application, a prospective borrower will have to answer YES to question C in Section VIII of the standard 1003 that asks "Have you had property foreclosed upon or given title or deed in lieu thereof in the last 7 years?" This will affect future rates.
Short Sale: There is no similar declaration or question regarding a short sale. FHA – if current on payments at the close of short sale, a homeowner may apply for an FHA loan immediately. If homeowner is delinquent on payments before close of short sale closing, will be eligible for FHA loan after 3 years.
Credit Score
Foreclosure: Score may be lowered anywhere from 250 to over 300 points. Typically will affect score for over 3 years.
Short Sale: Only late payments on mortgage will show, and after sale, mortgage is normally reported as "paid as agreed," "paid as negotiated," or "settled." This can lower the score as little as 50 points if all other payments are being made. A short sale's effect can be as brief as 12 to 18 months.
Credit History
Foreclosure: Foreclosure will remain as a public record on a person's credit history for 7 years or more.
Short Sale: A short sale is not reported on a person's credit history. There is no specific reporting item for "short sale." In most cases a loan is typically reported "paid in full, settled" or "paid as negotiated."
Security Clearances
Foreclosure: Foreclosure is the most challenging issue against a security clearance outside of a conviction of a serious misdemeanor or felony. If a client has a foreclosure and is a police or society officer, in the military, in the CIA, or any other position that requires a security clearance in almost all cases clearance will be revoked and position will be terminated.
Short Sale: On its own, a short sale does not challenge most security clearances. Short Sales are currently not explicitly reported on a credit report.
Current Employment
Foreclosure: Employers have the right and are actively checking the credit regularly of all employees who are in sensitive positions. A foreclosure in many cases is ground for immediate reassignment or termination.
Short Sale: A short sale is not reported on a credit report and is therefore not a challenge to employment. Short Sales are currently not explicitly reported on a credit report.
Future Employment
Foreclosure: Many employers are requiring credit checks on all job applicants. A foreclosure is one of the most detrimental credit items an applicant can have and in most cases will challenge employment.
Short Sale: A short sale is not reported on a credit report and is therefore not a challenge to employment. Short Sales are currently not explicitly reported on a credit report.
Deficiency Judgment Amount
Foreclosure: In a foreclosure the home will have to go through an REO process if it does not sell at auction. In most cases, this will result in a lower sales price. This will then result in a higher possible deficiency judgment.
Short Sale: In a properly managed short sale the home is sold at a price that should be close to market value and in almost all cases will be better than an REO sale price. This means the deficiency judgment more times than not will be lower with a short sale than if a property forecloses.
These are many of the main reasons why a short sale is much more advantageous to a homeowner than foreclosure. In addition to the above, closing a successful short sale also has a better sense of "pride" to a home owner and family. Short Sales are a proactive stance, and any family can hold their head high for attempting a short sale, no matter the outcome.
Homeowners should consult with their own professional adviser for legal, tax, credit and personal advise with regards to the above information on Foreclosure Vs Short Sale. This information is strictly informational and not to be used as legal advise. Real estate brokers will not provide such advise.