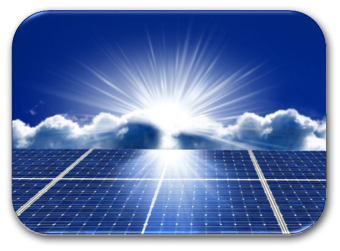 Choosing solar for your home can have wonderful financial advantages if you find your utility bills are breaking the bank. However, how do you know whether you should BUY or LEASE your solar panel system? Most homeowners are not sure if they should buy or lease solar, so this is a very common question. Every home owner's situation is different to find this answer, so this page may offer some insight.
Solar has a life span of 30 years or more, is very durable, and has little to no maintenance. Solar is a fast growing trend with even HOA neighborhoods such as Serrano in El Dorado Hills approving solar panels on roof tops. There are two main financing options when installing solar panels on your home: BUY the system where you personally own it outright, or LEASE the system from the company just like renting a home. Both have benefits. However, leasing solar is definitely edging ahead as the popular trend for many reasons. Below will first provide information on "Buying" the solar, then "Leasing Solar" information will follow.
Buying/Owning Solar
If you plan on living in your home for a LONG TIME and have plenty of cash in the bank, buying solar outright is the BEST way to maximize savings and returns as all the savings go directly into your own pocket. Yearly returns can be from anywhere between 40%-100% depending on the size of the solar system, size of the house, and your personal utility usage.
However, owning solar is becoming far less of a trend these days. Why? Because buying and owning solar is VERY expensive. Buying solar can cost anywhere between $10,000-$50,000 or more depending on the size of the house and the size of the solar system. This is one of the many reasons why solar companies might lightly persuade home owners to purchase instead of lease the system. When purchased, this is a big pay day for the solar company. The investment is so hefty, you may not even begin to "break even" on your investment for another 5 to 10 years depending on size of home, size of system, and your personal utility usage. This is precisely why ONLY if you plan to live in your home for the LONG HAUL should one even consider purchasing the solar system strictly from an investment point of view. Unless of course you are wealthy and have plenty of money to burn.
If you don't have the kind of cash you need to purchase solar, you can take out a loan to purchase the solar as banks now have loans specifically tailored for purchasing solar which allows you to still technically "own" the panels, but you would have a loan on the panels just like you have a mortgage on a house. With solar loans, you can own your system with zero money down. However, again, only consider a loan if you plan on being in your home a long long time; because you will have to pay off that loan at the sale of your home, and clearly all benefits of actually saving with solar will be taken away from the sale proceeds of paying off that solar loan. Solar loans are not the best option when it comes to trying to "own" your solar for that very reason.
Buying and owning solar means you can potentially take advantage of the federal Investment Tax Credit (ITC), a federal tax bill that may help give some relief to the hefty cost of a solar residential or commercial project. The ITC allows you to take 30% of the cost of your system from your tax bill, if you have a tax bill. Initially this tax credit expired December 31, 2016; however, it has since been extended to 2020. Be aware, this tax credit does not help everyone who purchases solar. Always speak to your tax professional for anything tax-related. If you do qualify for it, this will help reduce the cost and time it takes to start saving when purchasing solar.
When you own the solar panels, all the maintenance and any repairs are your responsibility once warranties expire. Granted, solar panels have little to no maintenance, so this is a low risk aspect. Solar companies do have a roof warranty of some sort in place for a certain period of time as well if their solar panel installation causes roof damage or leaks.
Another potential disadvantage of owning solar instead of leasing, it is possible that by the time you start to break even on your investment (5-10 years down the road), and by the time you sell your home down the road, those solar panels may start to become outdated compared to new solar technology. Technology is always changing and improving. This is another reason why Solar companies might persuade a home owner to purchase solar instead of lease. If leasing, the solar company will be required to remove the solar panels at the end of the lease allowing the home owner to "start fresh" with the new and improved systems out there, and the solar company is stuck with the outdated panels.
In short, if you plan to sell your home within 5-10 years, buying solar will likely not be a financially sound decision since purchasing solar is so expensive that you may not break even for many many years. The exception to this, again, is if you are wealthy with money to burn. Otherwise, it would be wise to make sure you will be living in the home for the long haul before purchasing the system. If you don't plan on living in your home for a long time, and your utility bills are really high, leasing solar would likely be your better option.
Leasing Solar
Simply put, leasing solar is the new norm. There are no up-front costs, and you start saving money on day one. Most Solar companies offer installation for free when choosing to lease. Although the yearly returns may not be as high as when you own the solar system, one can still expect to save on average 30%-60% depending on the size of solar system, lease program offered, and your personal usage.
When you lease your solar system, you sign an agreement with the company that owns the solar panels. In exchange for a set monthly payment schedule (Lease), or purchase the power generated by the system per-kWh (Power Purchase Agreement- PPA), they install the panels on your property for you to use and enjoy the electricity produced for the length of the contract.
The home owner may also have the option to purchase the solar panels, or upgrade, during the lease agreement. Hence, just because you lease them at first, doesn't mean you can't eventually purchase them later or upgrade later if you feel its a sound investment for your personal needs. All depends on the terms of the lease contract. Additionally, at the end of the lease, the solar company is obligated to remove the solar panels, which is fantastic because by that time the solar panels are likely out-dated and new and improved panels would be available for a new system. Technology is always improving and when you lease solar, you have a huge benefit in not being stuck with an out-dated system forever like you potentially would with an owned system.
Another advantage of leasing - no maintenance. The company that owns the panels will be responsible for any repairs. Solar companies also guarantee to repair any roof damage or leaks caused by the solar panels. However, you are required to make sure the solar panels are not purposefully damaged in any way and that you keep trees, shrubs, shades away from blocking the solar panels.
When you sell your home, the solar lease is simply transferred to the next home owner when the home is sold. During the escrow, the future new owner will always have a chance to review the lease details and ask the solar company any questions they have. The new owner themselves will be financially approved by the Solar company, usually with a simple credit check.
What's the difference between between solar called "solar lease" and solar called "solar PPA?" While the terms "solar lease" and "solar PPA" (Power Purchase Agreement) many times are used interchangeably, and technically are very similar, there is a key difference between the two. With a solar lease, you agree to pay a fixed monthly "rent" payment, which is calculated using the estimated amount of electricity the system will produce, in exchange for the right to use the solar energy system. With a solar PPA, instead of paying a fixed monthly "rent" for the solar panel system, you agree to purchase the power generated by the system at a set per-kWh price.
In summary, leasing solar has become the trend. It is easy. It costs you nothing to install. You start saving money on day one. The lease is simply transferred to the next home owner. Owning solar is looking to become a thing of the past while leasing solar home owners are finding is the best investment. This is why in many neighborhood's you are starting to see so many homes with solar panels on their roof tops house-by-house-by-house as you drive down a street.
Purchasing a Home With Solar
Whether the solar is owned or leased, purchasing a home with solar is an amazing perk. All the work of installing the solar has already been done for you, and you get all the benefits of saving money on utilities straight-out-of-the-gate. The ownership or the lease is simply transferred to you as the new owner at close of escrow. If the home's solar is leased or a PPA, a Buyer is always provided a copy of the lease agreement in advance during the escrow to conveniently review the contract and also to be able to ask the Solar company any questions they may have regarding the solar service.
When a Buyer is purchasing a home with leased solar, the solar is shown on the pre-liminary title report. Many people refer to this as a lien. Although, it is technically not a lien as if it is a "cloud" on your title - it is merely a financial instrument recorded on the title notifying anyone of interest that a financial instrument is attached to this property. Hence, the Buyers mortgage company will need to approve the lease on the home as part of the loan approval process when purchasing a home with solar panels that are leased. However, leased solar is now such a popular trend that all the professionals handling the escrow know how to push the process along efficiently. An escrow that includes leased solar panels has become a smooth and streamlined process on all aspects of the transfer.
When a home has solar that is "owned," there is no recorded financial instrument on the pre-liminary title report, and there is no transfer approval process. Unless of course the home owner took out a loan to purchase the solar, then that loan would show up on the pre-liminary title report just like their mortgage, and would be removed at the closing sale with Sellers paying it off at closing.
Something to be aware of when purchasing a home with solar, if a roof inspection is performed, the roof professional does not certify any part of the roof structure that is covered by the solar. So, if the solar is "owned," be aware as the home owner you may be responsible for future maintenance and repairs if solar warranties have expired. So, consider getting the solar inspected as well if the solar is owned. Leased solar panels the solar company is responsible for maintenance and repairs, certifies the roof it covers, which is a wonderful advantage with leased solar when purchasing a home.
Solar panels specifically for heating a pool are completely different than solar for the home's energy. When you see solar panels on a roof you are purchasing, be sure to double check the Solar's purpose. Sometimes you may see two or three different kinds of solar on a property.
Choosing a Solar Company
Do your research. Just like any home project on your home, you should also follow those same guidelines and get at least 2-3 bids from different solar companies to see which company offers you the best service and costs that specifically fit your needs. If you have a neighbor that has installed solar, ask them directly about how they feel about that company and if the answer is positive, include them in your three companies to call. However, do not just choose a company just because your neighbor chose them - do your research.
Additionally, do not allow a Solar company to convince you to get solar when you may not even need solar. If your utility bills are already low or comfortably average, then getting solar really isn't a necessity, right? Hence, always think long and hard about whether you really need solar. Do not purchase solar just because its trendy or you think it will add value. Those are not reasons to get solar. Only get solar if you actually NEED it.
Does Solar Add Value to My Home?
Simple answer - YES. No matter if the solar is leased or purchased, the solar will add 'some' value to your home if it is a home where utility bills are typically really high without the solar. However, it is NOT considered a major value addition like a pool or a kitchen remodel. Solar is simply considered an "upgrade." NEVER install solar simply because you think it will add value to your home. Only consider installing solar IF the home NEEDS it.
In summary, whether you buy or lease solar, solar may be a great option for a home owner to save on high utility bills no matter if the solar is leased or owned. One just needs to examine their situation and decide which option is best for them. Once researched, the choice to buy or lease will become clear - OR the choice to NOT install solar may also become the choice once the solar situation is fully researched.
This page is strictly for informational purposes. You are always advised to contact your tax professional, accountant, financial adviser, or attorney for any tax, financial, legal advise regarding purchasing a home with solar and advise regarding solar contracts - no matter if the solar is owned or leased. Real Estate brokers and real estate agents do not provide legal, financial, nor tax advise.