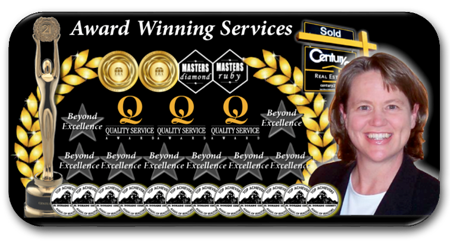 Buying a home is certainly one of the most rewarding experiences one can ever have. It is also one of the most challenging. If you are buying for the first time, the process may seem overwhelming. Even if you have been through it several times, every move is different and presents new challenges.
One clear advantage of enlisting the help of a Buyer's Agent is simply that you do not have to go through it alone. An experienced Buyer's Agent like Cheri Elliott can help you through each step of the process, and make the experience of finding, buying and moving into your new home a smooth and enjoyable process. Cheri Elliott is Century 21's Senior Executive Broker-Associate with award-winning real estate services since 2001 specializing in the El Dorado Hills, Folsom and surrounding areas. Her familiarity with the marketplace, price ranges and neighborhood amenities makes it easy for Cheri to assist as your Buyer's Agent and help you find the home that best fits your needs, budget and lifestyle. Cheri prides herself on giving her clients her personal and undivided attention as a Buyer's Agent. Cheri Elliott's goal is her client's complete satisfaction.
Home Buyer Resources
As Your Buyer's Agent, Cheri Elliott Will:
Assure that you see all the properties that meet your search criteria.
Guide you through the entire home buying and escrow process.
Educate you and guide you through the Short Sale and REO processes.
Help you avoid costly mistakes common when purchasing a home.
Answer all of your questions about the local market area and community.
Provide you with your own custom and private MLS portal of homes.
Organize and plan touring for all your preferred properties.
Constantly represent you with impeccable professionalism.