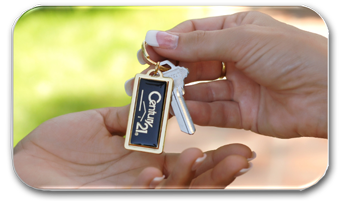 Simply put, home Buyers use a Realtor because a Buyer's Agent is trained to represent a home Buyer's best interests and has a fiduciary duty to protect the Buyer in all aspects of the home buying process. Home Buyers will come across many hoops and hurdles from searching the inventory of properties efficiently, to submitting the proper price on a home, to choosing the right title company to handle the escrow, to financing and loan approval process, to countless more situations that will occur during the complicated home buying process and Buyers use a Realtor to assist in making all the challenges run smoothly and efficiently. The first step in the home buying process is to find an experienced Realtor to help you search for your next dream home. The advantages and reasons why Buyers use a Realtor are priceless.
Access Up-to-the-Minute Homes for Sale
Many Buyers today have a false sense that because they can search online for homes on popular sites like Zillow and Trulia that they have access to the current inventory of homes for sale. This couldn't be more far from the truth. A serious Buyer that is searching for their dream home relying on public sites is going to miss out on the good properties time and time again. The good homes priced correctly tend to sell within a few days in a strong market; hence, by the time they hit Zillow or Trulia, they are already "in escrow." Why? Because, when a listing goes "live" on the market in the Multiple Listing Service (MLS), it can take anywhere between 3-7 days before the property actually shows up on public sites like Zillow and Trulia. Therefore, the Buyer relying soley on their own search on public sites are missing out on properties time and time again. Buyers need a licensed Realtor to hook the Buyer directly up to the actual Multiple Listing Service (MLS) to receive up-to-the-minute inventory homes for sale so the Buyer no longer misses out on properties. Only licensed Realtors have exclusive access to the Multiple Listing Service (MLS).
Additionally, Buyers use a Realtor as a valuable source of information about market trends; communities and neighborhoods; and especially homes for sale throughout your area of interest. Remember, not every home Seller runs an ad in the local paper or puts a sign up in the yard. In fact, many homes actually sell before there is ever a need to advertise them.
Getting the best deal
What have similar properties sold for in the immediate area? How long were they on the market? How does this one compare? Is it over-priced, under-priced, or fair value? What type of market is it – is it a Seller's, Buyer's or a Balanced market? Buyers need a Realtor in order to have this information at your fingertips, putting you in a position to negotiate the best price and take advantage of any opportunities that may show up.
Negotiation expertise
While a Realtor does many things, one of his or her most important functions is to negotiate on behalf of their clients. When you purchase a home, you want the best deal possible. Buyers need a Realtor to facilitate this by drawing up legally binding contracts, assisting in negotiating offers, offering advice and perspective and, if needed, acting as a mediator during any potential disputes between you and the seller.
Understanding contractual timelines and legal obligations of an escrow
Simply put, Buyers need a Realtor for protection when it comes to escrows and contractual time lines. What is an escrow process? How long is an escrow? When does that start? What is a Buyers earnest money deposit and when is that given and forfeited to the Seller? What kind of home inspections does a Buyer need to perform on a property and when? What if there are issues with the property? How do you ask for repairs and assure they get completed? What if your loan process hits a snag? What is a buyer contingency? When are contingencies removed? What does a contingency mean to a Buyer? When is an appraisal performed on the property and what if the home doesn't appraise for the purchase price agreed upon? What does a title company do and how to pick one? How are the property taxes, title fees, escrow fees, and transfer taxes allocated? When does a Buyer bring their entire down payment to the table? How does a Buyer get the house keys, garage door openers, gate clickers, and mail box keys? Truly, the questions during an escrow are infinite, and this is where a Buyer needs a Realtor to make their life easier. The Realtor really shines in this department and gives you your biggest advantage as your business partner.
Finding the right home and neighborhood for you
Realtors spend a lot of time and energy making sure they know their local market inside and out. They are familiar with the current market values of properties in the areas you are looking and are your best resource for finding the right home.
Professional experience
A Realtor brings to the table all of his or her knowledge, training and negotiation skills, and will explain exactly what you can expect from the buying/selling process. He or she will be able to explain your rights and obligations, help organize and strategize, and even discuss financing options.
Realtors are members of the National Association of Realtors (NAR)
This organization requires all of its members to adhere to a strict Code of Ethics and Standard of Business Practice. The Code and Standards are very important because they assure that all Realtors the highest level of service, honesty and integrity possible. All Realtors are subject to constant professional monitoring that keeps them directly accountable to the individual consumers they serve. NAR also ensures that all of its members are knowledgeable and highly trained in order to better serve the public, and offers on-going education courses so that Realtors continue to meet the highest professional standards in a constantly changing industry.
Determining your wish list
What is it that you want from your new home? A particular style, design, lot type? Proximity to schools, services, work? A pool? A two-car garage? A specific price range? A Realtor will help identify exactly what it is you are looking for and ensure that you get to see all the homes that meet your criteria.
Assist with Buying Brand New Homes
Your Realtor is a critical piece of the puzzle when it comes to Buying a brand new home in a new home development. However, be aware that the new home builder offices many times do not allow you to use your Realtor to assist you if your Realtor did not accompany you on the very first visit to the home builder sales office. All your benefits of being protected and represented by your own Realtor go out the window in this scenario. The builder sales office agents are there to make the sale for the builder representing the builder. Hence, always bring your own Realtor to your firsts visits to new home builder offices, or simply lay low on your first visit to a new home office and don't sign in your names. Just browse and be inconspicuous. If you end up liking one of the models, make an appointment with your Realtor to visit the office together and sign in with your Realtor at that time. You will be happy you did because knowing you have your own Realtor there to make sure the new home builder office agents is representing the sale and the house your are buying properly will be the best decision you ever made.
Contact Cheri Elliott anytime if you have any further questions or real estate needs.